Mamanista! » Charity, Congenital Heart Defects, Contests » You're a Winner at Mamanista!!!
Congratulations to the following winners of Mamanista's contests:
Didn't win??? Check out more contests here:
Remember to leave a valid way to contact you and to put mamanista at gmail dot com on your e-mail safe list so we can let you know if you won!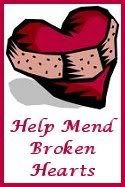 ***Heart Healthy Birthday Contest***
Donate to the American Heart Association and spread the word about congenital heart defects to win one of two AWESOME prize baskets, including sweet mother's jewelry, hip and fun clothes for kids, children's book, the best swaddling blanket ever, and more… see the contest for prizes and details. (deadline: August 9)

Lindie & Friends Contest: Huggable and Loveable and Baby-Safe! Win a Lindie & Friends Handmade Doll. See post for details. (deadline: July 31)

Miracle Blanket Contest: Sign up for our newsletter or leave a comment on the contest post to win a blanket that helps baby (and you!) sleep. Click here for details on how to win a Miracle Blanket for swaddling your baby. (deadline: August 8)
No-Cry Discipline Contest: Help other parents with your stories and tips and win a signed copy of "The No-Cry Discipline Solution". See post for details. (deadline: August 20)
Filed under: Charity, Congenital Heart Defects, Contests