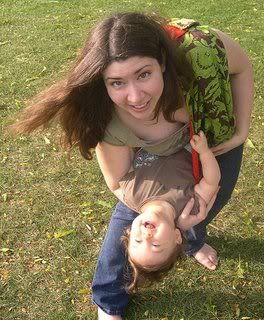 Of course, birthdays are a little different now that baby is here–they involve more dancing with baby in a park and less dancing in a club after dark! But she wouldn't have it any other way.
We just finished announcing these great contests and now Mama Luxe is going to go enjoy turning 30.
See each post for details.
Plus, if you are a blogger, check out our Halloween Recipe Carnival and Contest (ends Oct. 22).
See all of our contests for the latest chances to win.
Come help me celebrate by entering for your chance to win!