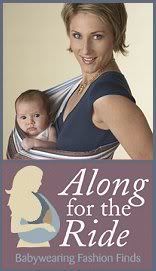 Babies are Born to Be Worn–and you can wear them in style at Along for the Ride's amazing selection of Beco Baby Carriers, ErgoBaby Carriers, Zolowear Slings, BabyHawk Mei Tais, Hotslings, EllaRoo Ring Slings, Mama's Milk adjustable pouches, and Baby Slings, Baby Carriers, and Baby Wraps in every shape, size, and style.
Babywearing allows you to keep baby close–which means baby is safe, secure, and participating in your life. Parents can go just about anywhere and do just about anything with the right baby carrier. Babies who are worn are more verbal because they have many opportunities to "participate" in adult conversation.
If you are a babywearing beginner, Along For the Ride has great articles about choosing the perfect carrier and wearing your baby!
I just bought my new favorite baby carrier at Along for the Ride… Which dazzling design do you think it was? You'll find out next week! Which beautiful baby carrier should I buy next?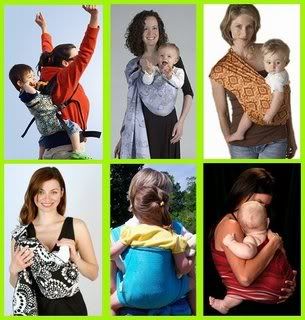 Here are some really fabulous babywearing options: the Beco Baby Carrier in Sky Temple for $125 (a hot soft structured carrier), EllaRoo Ring Sling in Lilac Passion (Lilac is Baby Diva's signature color), the Bella Hotslings Baby Pouch Sling Carrier for $58.99 (one of my friends swears by these pouch slings), the ZoloWear Ring Sling in Solstice for $87.99 (the design prevents red marks on baby's legs and this pattern is stylish), Sachi Carriers Solarweave or Solarveil Mei Tai (provides sun protection and dries quickly), or the Mamma's Milk Invisibly Adjustable Pouch in Inclination for $55 (because I'm a Red Hot Mamma).
Along for the Ride is an addicting babywearing site because there is great information, helpful advice, and a wide variety of super chic options.
At Along For the Ride use coupon code "MAMANISTA" for $5 off your order of $40.00 or more. Combine with free shipping on all US orders over $99 for even more savings!