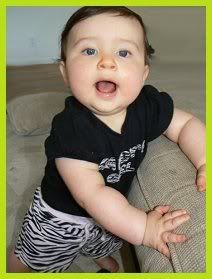 This Daddy's Girl wants to wish Captain Dad and all the Pops in Blogland and elsewhere a "Happy Father's Day!"
Win a copy of Punk Rock Dad
Don't forget to tell us why Dad Rocks and be eligible to win a copy of Punk Rock Dad by Jim Lindberg.
Ooops, I know there was something else I needed to do
If you forgot a present, Get him a gift certificate at his favorite store at GiftCertificates.com, take him out to eat and save money by using Restaurant.com, or order something from our Father's Day Gift Guide and then let him know what exciting item is on the way with a Hipster Card: FREE e-Cards that are actually hip and cool. Or, if you your sense of humor is more caustic, try someecards: when you care enough to hit send (hat tip: Baby Roadies).
Happy Father's Day to these Daddy Bloggers:
A Family Runs Through It
Baby Daddy
Baby Roadies
Clare's Dad
Dad Smacker
Daddy Forever
Daddy Types
LA Daddy
Looky Daddy
MetroDad
Rebel Dad
If you know another Dashing Daddy who blogs about Fatherhood, leave us a comment and we'll be sure to come by and visit!
(Yes, I'm posting this early, but it is our anniversary tonight and Father's Day, tomorrow…)