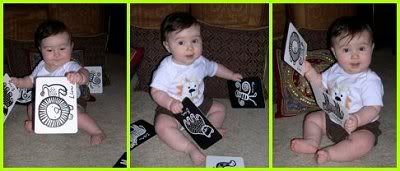 I saw this AMAZING IDEA over at Rocks in my Dryer…a GIVEAWAY CARNIVAL!!! How Fun!!!
So we'll be giving away a set of Wee Gallery Art Cards (read our review of Wee Gallery Art Cards). Just leave a comment by 11:59 EST on June 27 with a way we can contact you if you win! That's it!!! We can only ship to the US, Canada, and military addresses that qualify as US shipping.
Also, we have tons of other great contests on Mamanista! if you miss out on this one, including a very special giveaway to raise awareness about Congenital Heart Defects.
More great

Dog Days of Summer Bloggy Giveaways

! With this many contests, you're bound to win something: