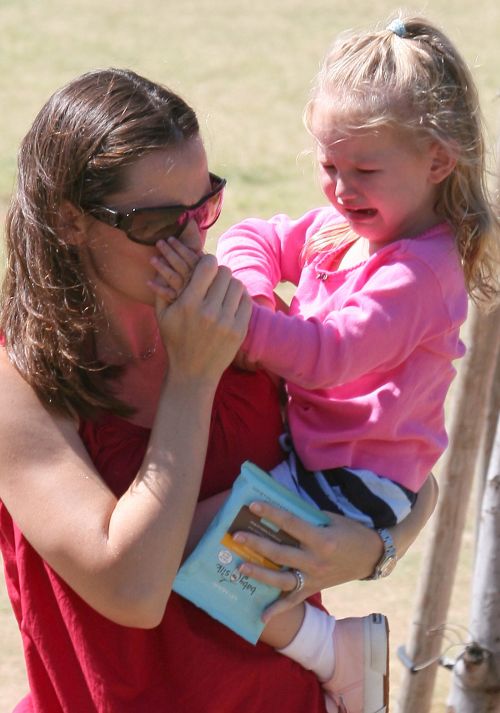 Protecting your baby's skin from the harmful effects of UV rays is essential. Even if you aren't lucky enough to jet off to Anguilla, the winter is no time to get lax about sunscreen–sun reflected off of the snow can be twice as strong.
Celebrity moms, like Jennifer Garner, use Baby Silk Babysafe Sunscreen Towelettes (by MD Moms) on their adorable celebri-tots because there is no mess and no fuss!
To be truly effective, sunscreen must be frequently reapplied.  As any mother knows, getting sunscreen on a squirmy toddler can be a challenge. And taking a tube of sunscreen with you is just asking for a mess. So Baby Silk Babysafe Sunscreen Towelettes are the perfect solution.
Speaking of wipes, we're also fans of the Baby Silk Gentle All-Over Clean Cleansing Towelettes.  We keep our pack in the car for emergency clean-ups.   Use them to wipes hands, faces, or the other type of cheeks.  Keeping hands clean is a great way to stay healthy! These paraben-free wipes use natural ingredients like ginger, chamomile, and aloe, for sweet-smelling, soothing results.
—
Want It: Find Baby Silk at MD Moms.