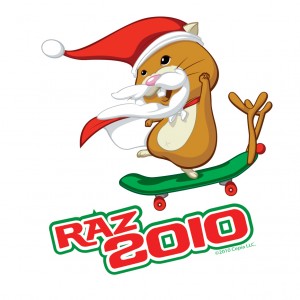 Can you imagine spending the Holidays in the hospital with your child? That nearly happened to us four years ago at Thanksgiving when my then infant daughter needed open heart surgery.
There's not much I can do about the anxiety and bills, but thanks to Cepia, LLC, makers of Zhu Zhu Pets, we were able to make the holidays brighter for 104 children as part of the Random Acts of Zhu.
And including my children in our giving made it even more special.
My daughter's preschool collected teddy bears to give to children at the pediatric wing at a local hospital. In addition to donating four new bears, we also contributed 64 of the 104 ZhuZhu Pets and Kung Zhu hamsters.
If you have new toys, in the package, or new, unused books, video games, or movies, your local children's hospital would make the perfect recipient. Play therapy is a huge part of getting better for children with chronic or catastrophic illness and injury. Additionally, there are many treatments that require lengthy transfusions. Anything that can keep a child or teen distracted during these difficult times is a huge help.
Last year, again with the help of corporate sponsors, I also made a large toy donation to a local hospital and got a chance to tour their facilities. They told me that they rely heavily on private donations both for state of the art equipment that allows them to provide medical services and also for things like diapers, toiletries for exhausted parents, art supplies for the therapy room, books for the play room, and toys for children during the holidays.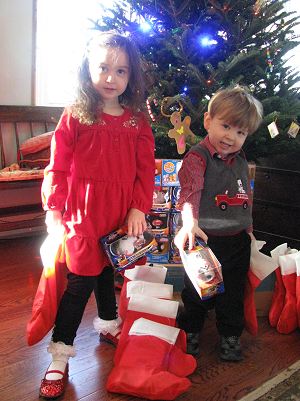 We donated the remaining 40 gifts from Random Acts of Zhu to Volunteer 4 Long Island, a local organization that offers assistance to the homeless and hungry.  The housing problem has reached extreme proportions in our area of the country.  Living in New York is expensive and a lot of families that were barely making ends meet lost their homes in 2010.
On most of their wish lists is a place to live, a good meal, and warm winter clothing.  Volunteers and donors will be working to distribute these throughout these throughout the winter.
For the Holidays, though, we also want the children to have a moment to forget about their family's financial worries and to just be kids for a day.
We host a playgroup to assemble stockings that are distributed to area children who are living in temporary housing.  Along with the stockings and assorted new toys, we sent the remaining 40 ZhuZhu Pets and/or Kung Zhu hamsters from Random Acts of Zhu.
My daughter, who is four, asked me why we are donating presents if Santa's elves can just make them. I explained that some children have to ask for warm coats or school supplies from Santa and that I think they should get those and a toy, too. I told her that Santa has a lot of things to do and so he hopes that people like us will help identify and provide some extra Christmas cheer for those in need.
At school the next day, she told the teacher that she helps Santa give toys to children who don't have any.