This is a Sponsored post written by me on behalf of Cafe Well for SocialSpark. All opinions are 100% mine.
Here's a math word problem for you:
Dance class lets out in five minutes and then we have a Daisy Troop meeting; Dad is staying late at work and mom has a deadline tomorrow. What are the odds we are ordering pizza tonight?
Make Time for Health
One of my biggest health challenges is finding the time to cook. I love to cook. Before we had kids, our apartment kitchen was probably one of the few in Manhattan that saw regular use. With three young children, though, we order take out more times than I would like to admit.
Benefits of Cooking
Cooking for ourselves is not only cost-effective, it also offers so many health benefits for my kids, my husband, and me. The food is healthier and fresher and offers more nutritional value per calorie. Plus, involving my kids in the kitchen means that they learn healthy eating habits!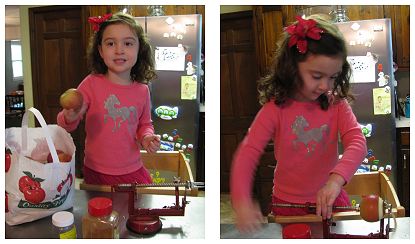 I'd like to challenge myself to cook dinner for my family six days a week–leftovers count as long as they are presented in a fresh and appetizing way!
You Don't Have to Do it Alone!
Did you ever wish you could just get a little motivation for the health goals you set for yourself and your family?
Cafe Well is a website whose sole purpose is to provide support to everyone seeking a healthier lifestyle. Whether you want to lose weight, increase your physical activity, or improve eating habits, you can find people who share your goals.
Café Well is also good support system for those who have chronic health issues. My daughter has a medical condition and I know she will appreciate the support from peers, experts and professional athletes with similar conditions as she grows.
Community is the key piece. Café Well's blog emphasizes the use of social media to create an umbrella of connections for users.
The blog also explains a timeline of changes and ideas that creators have had for improvements. Because users get to add their own ideas and plans, Café Well will grow bigger, faster, and stronger–just like I hope my kids will!
After the initial registration process, users can find 'communities' which have discussion categories such as cancer, men and women's health, diabetes, pregnancy and respiratory health. There are 'challenges' for all different kinds of people and purposes, which may include trying to eat more healthfully or incorporate activity into your daily routine. Another helpful tool that Café Well offers is a 'blogs' tab that has individual's stories that can be motivational or may be somebody asking for some help. The site has a very personal feel and helps the user feel as though they are part of a group and a movement towards bettering themselves.
Want to Take a Walk to the Moon?
We tell our kids to reach for the stars but did you every think you could race to the moon?
"Race to the Moon" is sponsored by Café Well and is a collective goal to have participants 'walk to the moon': a total of 238,857 miles. The challenge started on September 27 and ends in March 2012. As of this posting, about 2,000 members have taken a combined 5 million total steps, a little over 2,000 miles.
When you sign up for the challenge, you get a free wireless pedometer that syncs automatically through your home computer and tracks footsteps through everyday activities or exercise. There are also fun prizes such as coupons, gift cards or electronics that come along with challenges for the participants to complete with friends or family members. The challenge has been offered to many "HealthAmerica" members in the northeastern area of the country.
Create your own health challenge or join me in racing to the moon. After all, the journey of a thousand miles begins with a single step. The sooner we take that step, the faster we'll be on the road to health!